If you saw the Lumpinee supershow a few days past, you probably witnessed the brilliant performance of Sam-A against Yokvittaya that stole the show.
What you might not have seen was the absolutely HORRENDOUS cut Sam-A opened up just above Yokvittaya's eyebrow. Look and be amazed at the wondrous monstrosity.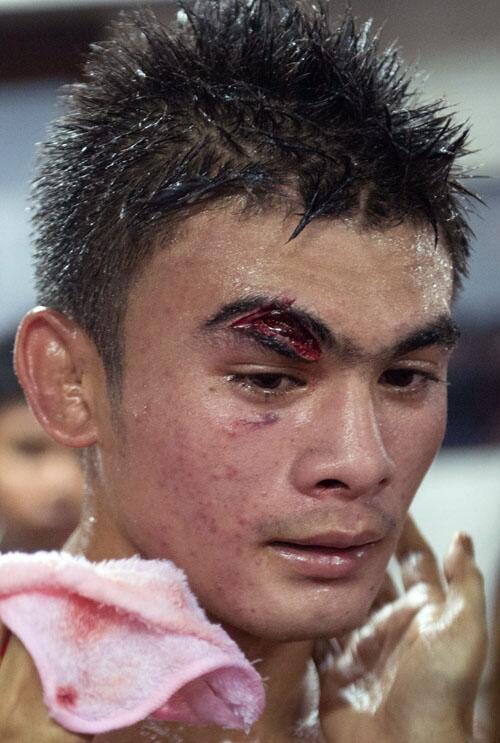 You can watch the full fight below, if you haven't already.